About Us
When it comes to water pumps, waste pumps and water filtration systems it is vital that you deal with a company with extensive knowledge in the business. It is also important to work with someone locally who knows the area and the different needs as well as the laws and regulations for each municipality. Serving Northern California and Southern Oregon, J & J Pumps Inc. is your one-stop for all of your water filtration and water pump needs.
We at J & J Pumps Inc. have extensive knowledge of water pumps, water filtration systems and just about everything else in between when it comes to moving water whether it's potable or non-potable. Started by John W. Hale in 1984, the family-owned J & J Pumps Inc brings over 100 years of experience in the industry to the table. J & J Pumps Inc. is the only Franklin Certified Contractor/Irrigation/Industrial Expert in our area.
It is our goal to provide expert recommendations based on your needs and to offer unmatched service, regardless if we install the system or not. When you are out of water due to a water pump or filtration failure, you don't have time to make an appointment or wait for service. We have a fully staffed office ready to assist you. That's right, we even offer 24 hour emergency service for the local area. Larger jobs such as major water pump or water filtration installations are usually scheduled within two days.
Our Classifications
D1 - Water Distribution Certified Service Technicians
T2 - Water Treatment Certified Service Technicians
D21 - Machinery and Pumps
C55 - Water Conditioning
Franklin Electric Certified Contractor
Irrigation and industrial expert
License (836011)
Member of the BBB, and both the California
and National Ground Water Associations
Who we are: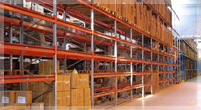 J & J Pumps.com is a pump, tank, filtration, and equipment supplier based in far northen California. Serving the industry with an extensive distribution network allows us to provide our customers with prompt and reliable service, affordable freight quotes, & fast delivery.
We serve the following industries:
Domestic, Industrial, Commercial, Municipal, Turf Irrigation, Agricultural, Mining, Snow making, More
Some of our clients include:
Schools, Hospitals, Hotels, Farms, Golf Courses, Ski Parks, Mobile Home Parks, City of Redding, City of Anderson, Etc., Municipal Water Districts, Marinas, Vineyards, Shopping Centers, Apartment Complexes, Fish Farms, Resorts, and more
Our Classifications
D1 - Water Distribution Certified Service Technicians
T2 - Water Treatment Certified Service Technicians
D21 - Machinery and Pumps
C55 - Water Conditioning
Franklin Electric Certified Contractor
Irrigation and industrial expert
Member of the BBB, and both the California
and National Ground Water Associations