Submersible Pump Systems
Non-submersible Systems
Water and waste water pumps
VFD/PLC Systems
Sewage lift stations
Telemetry systems
Windmills
Hand pumps
Pressure booster systems
Fire protection systems
Add on storage systems
Solar powered water pumps
Wind powerd water pumps
Ram pump systems
Rain water collection
Water storage systems
Request a Quote

Local Services
Well pump service problems always happen at the most unexpected time. If you are experiencing water flow problems with your well pump, or other water flow related issues, it might be time to call J&J Pumps, Inc. for well pump service. Based out of Redding and servicing surrounding Shasta and Siskiyou Counties, J&J Pumps, Inc. is your go-to source for well pump service and other water flow issues.
Although well pumps and tanks are designed to last for years, they simply don't last forever. They rarely give any warning sign before an issue arises. Some problems might be a simple adjustment while others might require replacement parts. It's best to leave it to the local professionals at J&J Pumps, Inc who have decades of experience in all aspects of well pump service and water delivery systems.
We provide sales, service, system design and new installation. J&J Pumps, Inc is also the local expert for troubleshooting residential, commercial, industrial and municipal water delivery systems as well as turf irrigation applications.
Our list of local services available to Redding and the surrounding area includes: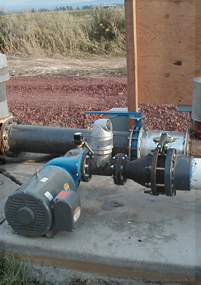 Submersible pumps and filtration installation
Non Submersible Pumps and filtraion installation
Troubleshooting and upgrade advice for water delivery systems
Routine maintenance service to resolve small issues BEFORE they become unexpected problems
Industry related fabrication
Well productivity or test pumping
Water testing
Well inspections
Well video inspection services
Pump and motor rebuild, repair and servicing
Turbine motor location
Dynamic Balancing through Ken Kleaver
"Fishing" foreign objects from water wells
Municipal, agricultural, industrial and residential well bore hole rehabilitation
DOWN HOLE VIDEO CAMERA
J&J Pumps Inc. is pleased to announce the acquisition of a new "Down Hole Video Camera". We added this to our services so that we can offer a complete inspection of your water system to include a video inspection of your casing, and also to inspect the water inlet to determine if the production is dropping due to encrustation (plugging) of the screen. Upon completion of our inspection, we will leave you with a DVD history of your well water system.
J&J Pumps Inc. strongly suggests that consumers have their newly drilled wells inspected via well camera. Verify for yourself the depth, static water level, amount of perforated/non perforated casing, amount of pvc or steel casing/liner. Don't take anyones word for it. We have tried installing pumps many times in wells according to a drilling report only to hit bottom much sooner than expected or were CHARGED for…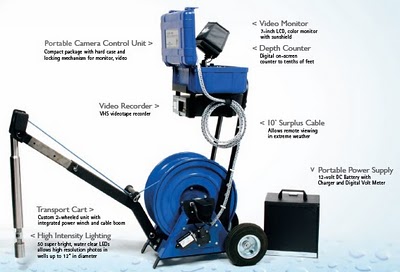 National Parts and Service
J&J Pumps, Inc. also offers parts and advice nationally that is just as personal, professional and custom-tailored to your needs as our local service here in Redding. Some of our National service and support includes:
Advice calls and product shipping to customers worldwide
Residential and light-commercial DIY kits
Troubleshooting and upgrade advice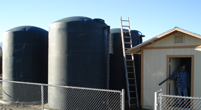 Water Pumps and Systems Design
J&J Pumps, Inc. is not only a leader in the Redding area for well pump service, we also design and supply complete systems including:
Submersible pumps
Non-Submersible pumps
Electric motors
Gear heads
Turbine motors
Well water pipe
Submersible pump wire
Pump panels
Variable frequency drives
PLC
Discharge heads,
Valves
Column
Oil Tube
Pump shafts
Transducers
Pressure tanks
Hydropnuematic tanks
Cycle stop valves
Irrigation booster pumps
Well accessories
Custom steel water tanks
Whether it's well pump service in the Redding or surrounding area, or parts and advice nationally, J&J Pumps. Inc is your go to source for all of your water delivery system needs.